Do You Still Need A Lawyer For An Uncontested Divorce?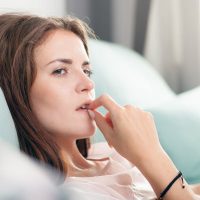 In Delaware County, there are many ways to get a divorce and you may not have to go to court or even attend mediation sessions to do it. If you and your spouse can agree to all terms of the divorce, such as the division of assets and child custody, you can get an uncontested divorce fairly quickly. An uncontested divorce is also cheaper than litigating the issues in your case and will give you much more control over the process.
Due to the fact that uncontested divorces are typically less combative than other cases, many people do not think they need to work with a lawyer. Unfortunately, this can be a costly mistake. Below are four reasons why you should always work with an attorney regardless of the type of divorce you are going through.
A Lawyer will File Paperwork Properly
When getting an uncontested divorce, you may think you can just go online and find the necessary forms. This is sometimes true but the websites that offer these documents are often out of date. Every court will also outline its own processes and rules, and these change regularly. A lawyer will know what paperwork you need and will file it properly, avoiding unnecessary delays.
A Lawyer Will Not Make Mistakes
You may have to go to court at least once when getting an uncontested divorce and this is for your final hearing. Many people are not prepared for this hearing, do not know what to expect, and they make mistakes. During the hearing, neither the judge nor the officers of the court can give you legal advice and even the smallest error could hurt your case. A lawyer will prepare you for any court hearings you have to attend, and will avoid the mistakes that could end up costing you time, stress, and money.
A Lawyer Will Protect Your Rights
Even when you can reach an agreement with your spouse on certain issues, it does not mean that the two of you will agree right away. You may be tempted to sign away your rights, such as giving up certain assets, just to get the divorce over with. A lawyer will advise you of your rights and fight for what is yours while still getting your case to move along relatively quickly.
A Lawyer Can Help with Disputes
Even if you and your spouse start out trying to get an uncontested divorce, that does not necessarily mean that you will avoid all disputes. Sometimes, an uncontested divorce case becomes contested and you may have to enter mediation or go to trial. In these cases, it is always better if your lawyer has been working on the case since the very beginning and is familiar with all elements of it.
Our Family Lawyer in Delaware County Can Help with Your Uncontested Divorce
Just because you can agree with your spouse on certain terms of the divorce does not mean you should not work with a Delaware County family lawyer. At Barbara Flum Stein & Associates, our seasoned attorney can help you through every step of the process and give you the best chance of success. Call us today at 610-565-6100 or contact us online to schedule a consultation.
Sources:
legis.state.pa.us/cfdocs/legis/LI/consCheck.cfm?txtType=HTM&ttl=23&div=0&chpt=33&sctn=1&subsctn=0
legis.state.pa.us/WU01/LI/LI/CT/HTM/23/00.035..HTM