Do I Have to Pay Child Support if I Lost My Job?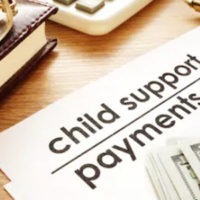 Yes, you do. And you must continue to make the same payment until a judge modifies your child support order.
As experienced Delaware County family law attorneys, we receive this question often. The economy is very up and down, and people can lose a job at any moment. Once they lose a job, it can be many months before they find another one. Unfortunately, too many people erroneously assume they can unilaterally stop paying child support after a job loss.
The fact is that you are on the hook for child support until a judge modifies the order. And a judge might modify the order—but you have to ask first. If you just stop paying without the judge's permission, any unpaid child support will accumulate as arrearages, and you will need to pay them back eventually. You might even have your wages garnished to pay arrearages. If you have lost your job and face a cash crunch, you should contact a Media family law attorney right away.
When a Judge Will Grant Modification of Child Support
A judge will only modify a child support order if there has been a "material and substantial" change in circumstances. A job loss certainly qualifies. Unless you are independently wealthy, losing a job usually triggers a dramatic loss in income. It can be very hard to take care of your own expenses and pay child support at the same time.
However, there is an important caveat here: the job loss must be involuntary. If you voluntarily quit your job or took part-time hours, then a judge will be less sympathetic. You can't artificially decrease your income and then ask a judge to lower your child support obligations. Instead, a judge will still consider the income you could be earning when determining how much child support you must pay.
How to Request Modification
You need to submit a request to the court that has jurisdiction over your child support case. Your lawyer should file a written motion, which will contain the relevant information for the court's consideration. You will also provide notification to the other parent.
What you can't do is reach an oral agreement with the other parent to reduce or suspend child support, which you might think is a great idea (and a cheaper option than hiring a lawyer). However, problems can crop up in the future when you go down this route. Only a judge can reduce or temporarily suspend child support obligations—not the other parent. In fact, the other parent might still have a legal right to arrearages plus interest, even though you thought you had an "agreement" with him or her to temporary halt payment.
Get Legal Help Now
If you need to modify your child support order, time is of the essence. Reach out to Barbara Flum Stein & Associates today. Our Media child support lawyers have helped many men and women reduce their child support obligations, and we understand how to simplify and streamline the process. Contact us to set up a consultation.
Resource:
pacode.com/secure/data/231/chapter1910/s1910.19.html
https://www.bfsteinlaw.com/which-court-has-jurisdiction-over-child-support/