Complex Assets During Divorce Need A Media Divorce Lawyer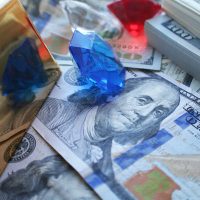 Divorce is always a challenge for anyone going through the process. Complex assets, or cases that involve one or both spouses with high incomes, can make the divorce process even more challenging. When complex assets are involved in a divorce case, it usually means the process will take even longer, and it will likely also be more costly. Complex assets also come with a number of unique issues, as well. If you are getting a divorce and your case involves complex assets, it is critical to speak to a Media divorce lawyer who can help you through the difficulties associated with these cases.
What Complex Assets are Most Common in Divorce?
In just about every divorce case, marital assets and liabilities must be distributed among the two parties. This is also true when a divorce case involves complex assets, but the property division process becomes much more complicated. Some of the most common complex assets that require division during divorce are as follows:
Inherited real estate, such as a building that houses a business or a vacation home
Multiple real estate properties
Assets that were commingled during the divorce
Deferred compensation
Executive bonuses
Royalties
Savings and investment accounts
Retirement and pension plans
Although the above are very common complex assets involved in a divorce, there are others that are just as complicated but they are rarer. For example, you may have won a personal injury settlement during your marriage. Your spouse is likely entitled to a portion of it, such as your medical expenses, particularly if you commingled your funds during the marriage and a portion of those funds paid for the medical treatment. However, your spouse would likely not be entitled to any damages awarded for pain and suffering.
How to Find Hidden Assets
The very nature of certain assets can make a divorce case more complicated., but they are not the only challenges associated with complex assets. Sometimes, people become so distressed at the thought of losing certain assets, that they hide them to shield them from being divided during the divorce. It may seem as though there is no way to find these hidden assets, but that is not the case.
One of the first steps a Media divorce lawyer will take when trying to find hidden assets is to work with a forensic financial accountant and other experts. A lawyer will also know what documents to request, such as income tax returns and business records to locate hidden assets.
Our Property Division Lawyer in Media Can Help with Complex Assets
All divorces will present some challenges, but those involving complex assets are some of the most difficult. If you are getting a divorce and have a high net worth, or you are concerned about losing valuable property, our Media property division lawyer can assist with your case. At Barbara Flum Stein & Associates, our skilled attorney knows how to locate hidden assets and will ensure your rights are protected throughout the entire process. Call us now at 610-565-6100 or reach out to us online to schedule a consultation.
Sources:
legis.state.pa.us/cfdocs/legis/LI/consCheck.cfm?txtType=HTM&ttl=23&div=0&chpt=33&sctn=1&subsctn=0
legis.state.pa.us/WU01/LI/LI/CT/HTM/23/00.035..HTM