Common Mistakes To Avoid During A High Net Worth Divorce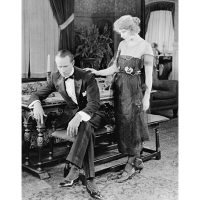 Any divorce case has the potential to become complex, but those involving one or both spouses who have a high net worth are particularly complicated. When mistakes are made during these cases, the consequences may be felt for years to come and sometimes, a person may even face criminal penalties. Fortunately, the vast majority of mistakes made in these cases are preventable. If you are getting a divorce and you or your spouse has a high net worth, our Media divorce lawyer outlines the top three mistakes to avoid.
Rushing the Process 
Divorce cases involving a high net worth are even more likely to become bitter and contentious. You may want the process to be over with as soon as possible and so, be tempted to rush through the process. Many people even tell their divorce attorney to just give their spouse whatever they ask for, in an attempt to resolve the issues as quickly as possible.
Rushing the process is a mistake in any divorce case, but it will have even more dire consequences when you or your spouse has a high net worth. It is critical to fight for your rights so you do not lose time with your children, forfeit property or alimony that is rightfully yours, or have to pay an unfair amount of spousal support.
Not Considering the Tax Implications 
Pennsylvania is an equitable distribution state. Under these laws, property is divided fairly, but that does not necessarily mean it is split fairly. Determining what is considered fair is not always easy, but it becomes even more difficult when people fail to consider the tax implications. For example, you may be very content to receive an investment with a significant capital gain. You may not know about this gain before accepting the asset, or you may not consider the tax implications it will have. If you sell or liquidate the asset, you may then have to pay taxes on the capital gain, and those taxes can be significant.
Hiding Property or Assets 
There are many reasons people hide property or assets during divorce. In some cases, people simply forgot about certain assets, such as income they earned the previous year. Other times, a person may know their spouse does not want certain property and so, they may simply leave it off of their financial affidavit or inventory of property. Sometimes, people may hide assets just to be deceptive and try to shield certain property from being divided.
Whatever the reason is, hiding property and assets is always a mistake. Not only can this hurt your case, but it is also against the law and can result in fines and even imprisonment.
Our Divorce Lawyer in Media Can Help with Your High Net Worth Case 
Although all divorces will present certain challenges, this is especially true with high net worth cases. At Barbara Flum Stein & Associates, our Media divorce lawyer can help you overcome them and make sure no mistakes are made so you have the best chance of a favorable outcome. Call or text us now at 610-565-6100 or contact us online to schedule a meeting with our skilled attorney.
Sources:
https://www.legis.state.pa.us/WU01/LI/LI/CT/HTM/23/00.035..HTM
https://www.legis.state.pa.us/cfdocs/legis/LI/consCheck.cfm?txtType=HTM&ttl=23&div=0&chpt=33&sctn=1&subsctn=0