Choosing the Right Divorce Attorney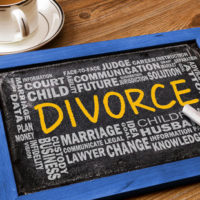 Choosing the right attorney to handle your divorce is a very important step in the divorce process. The attorney has to help you handle issues in your divorce that may affect the rest of your life, especially if there are children involved. It is therefore important to both prepare for the initial meeting with any prospective attorneys, and also consult with several attorneys before making a choice.
Your attorney's main job is to get you a favorable settlement in the divorce, and although you may want him or her to listen to and address every slight by your former spouse, this may not always be possible and could end up being very expensive for you. You have to remember that your divorce attorney has a role to play in your divorce, and it is not to offer emotional support through the process. While a divorce attorney may be compassionate, you need to manage your expectations in terms of the level of emotional support you expect from your attorney.
Of course, it is important to ensure that you communicate well with your attorney, even on the technical parts of your divorce. If it is important to you to understand the step by step aspects of your divorce, you should choose an attorney who is able to communicate clearly and in a way that keeps you updated on the process and makes you feel like you understand what is going on.
Determine how you want your divorce handled before meeting with an attorney. If you would prefer to settle disputes in arbitration or mediation rather than go through court, then you may need an attorney who has experience in alternative dispute resolution. You do not have to have a firm plan on this, and you can discuss your options with your attorney after you select one, however, if you are fairly certain at the beginning, you can narrow your choices accordingly.
Legal fees can add up in a divorce and while some courts may order one spouse to pay all the legal fees in the divorce, this is not a common occurrence. Therefore, you need to consult prospective attorneys about fee structures and an average cost of the divorce. If an attorney works with assistants on various tasks, you need to determine how you will be billed for the work that is handled by others.
Because you will need to consult with several attorneys before choosing one, it is best to have your questions prepared before going to the meetings. Write down the questions on the costs, the method of handling the divorce, who will work on your case and any other questions you may so you do not forget them. In addition, prepare a brief history of your marriage, debts, and a general value of your assets. These details may be helpful in that initial consultation.
You should always remember that even if you have chosen an attorney, if you feel the attorney is not adequately representing your interests or is not responsive to your concerns, you can choose to terminate the relationship with that attorney and hire another attorney to represent you.
Contact an Experienced Divorce Attorney
For more information on the divorce process in Pennsylvania, contact an experienced divorce attorney at the Media, Pennsylvania law firm of Barbara Flum Stein & Associates serving Delaware County in all family law matters. We are eager to assist you throughout each step of your case.
Resource:
legis.state.pa.us/cfdocs/legis/LI/consCheck.cfm?txtType=HTM&ttl=23&div=0&chpt=35&sctn=2&subsctn=0