Can Grandparents Seek Visitation Rights In Pennsylvania?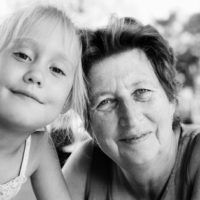 One of the biggest disputes in a divorce involves custody and visitation rights over you and your ex's children. However, the battle over children doesn't end there. Other family members, such as grandparents, may wish to seek visitation rights over their grandchildren as well. Although parents are generally seen as having full rights over their children, there are certain instances in which a Pennsylvania court may grant grandparents visitation rights against the parents' wishes. If you are seeking visitation rights over your grandchildren, contact the experienced family law attorneys at Barbara Flum Stein & Associates to learn more about your rights and how to best petition the court for partial custody or visitation rights.
When Grandparents May Petition the Court
If the child's parents agree to allow grandparent visitation, then there is no need to involve the courts. However, divorces can often be messy and familial relationship complex. Parents do not always want their child's grandparents to be around and be part of the child's life. If you find yourself in this position but believe your involvement in your grandchild's life is in his or her best interest, you have the option to petition the court for visitation rights or partial custody.
Under Pennsylvania law, grandparents may petition the court for visitation rights or partial custody under the following circumstances:
One of the child's birth parents has died,
The child's parents have been divorced, or they have been separated for over six months and divorce has been filed, or
The child has lived with his or her grandparents for 12 months or more after being removed from the home by his or her parents.
If one of the above does not apply to your case, the court likely will not hear your case.
Factors Courts Will Look At When Determining Grandparent Visitation Rights
Once a grandparent brings his or her case in front of the court, the court will look at a number of factors when determining whether grandparent visitation would be in the best interest of the child. In making this determination, courts will consider the following factors:
The child's mental, emotional, and physical well-being,
The relationship between the child and his or her grandparents,
How grandparent visitation or partial custody would impact the child's development and growth, and
What the child wants, in some circumstances.
Ultimately, the court is always going to go back to what is in the best interests of the child. Thus, it's important when presenting your case to highlight how your visitation or custody of the child is in his or her best interests. An experienced family law lawyer can help present the facts of your case in the most convincing way possible.
If you are seeking visitation rights or partial custody of your grandchild, you'll want an experienced grandparent visitation lawyer on your side to present your case in the best light possible. The Pennsylvania attorneys at Barbara Flum Stein & Associates have helped countless grandparents successfully obtain visitation rights for their grandchildren. Your relationship with your grandchildren is important and valued, and our goal is to help you have the opportunity to build this special relationship. Contact our legal professionals online or at 610-565-6100 today to schedule your free, confidential consultation.
Resource:
legis.state.pa.us/cfdocs/legis/LI/consCheck.cfm?txtType=HTM&ttl=23&div=0&chpt=53