Are Inheritances Divided During Divorce In Pennsylvania?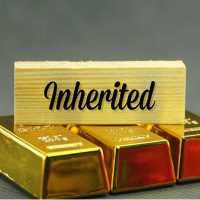 Two of the hardest things you may ever have to go through are the death of a loved one and divorce. Sometimes, these two events are connected, such as if you are getting a divorce and have received an inheritance from a loved one. If you have received valuable property or a significant inheritance, you may worry about what will happen to it in the event of divorce. Below, our Media property division lawyer explains what may happen to your inheritance if you end your marriage.
Inheritances are Separate Property in Pennsylvania 
The equitable distribution laws of the state stipulate that all marital property is to be divided fairly, although not necessarily equally, during divorce proceedings. Marital property refers to any property acquired together by the couple during the marriage. Still, even if you received an inheritance while you were married, it is generally considered separate property. Therefore, it is likely not subject to division during divorce proceedings.
When Inheritances are at Risk During Divorce 
While state law typically classifies inheritances as separate property, there are times when they can be divided during divorce. Commingling the inheritance with marital assets, such as placing it in a joint bank account, will classify it as marital property. This is due to the fact that it is nearly impossible which marital funds were withdrawn from the account and which funds came from the inheritance. Additionally, if you use your inheritance to make a large purchase, such as a sports car, and you are still married, the vehicle will likely be subject to division.
If your inheritance is a piece of property, such as a home, it becomes marital property if you include your spouse's name on the title. Even if you do not include your spouse's name on the title, any increase in the value of the property will likely be considered marital property.
How to Protect Your Inheritance During Divorce 
Fortunately, there are many steps you can take to ensure your inheritance is not divided during divorce. First and foremost, do not commingle inherited funds with marital funds. Instead, open a separate bank account that is in your name only and keep the inheritance in it. Using the inheritance to contribute to the mortgage on the family home or to pay for household expenses is also considered commingling, so keep your inheritance completely separate.
Lastly, if your inheritance was not money but valuable property such as jewelry, real estate, or an art collection, keep any documents you receive pertaining to the property. This documentation can prove that you are the sole owner of the property.
Our Property Division Lawyer in Media Can Help Protect Your Inheritance 
At Barbara Flum Stein & Associates, our Media property division lawyer can advise on the steps to take if you received an inheritance and can help protect it if you are considering divorce. Call us now at 610-565-6100 or chat with us online to schedule a consultation with our experienced attorney and to get the legal help you need.
Sources:
legis.state.pa.us/cfdocs/legis/LI/consCheck.cfm?txtType=HTM&ttl=23&div=0&chpt=35&sctn=2&subsctn=0
pacourts.us/Storage/media/pdfs/20210515/225026-file-5373.pdf