Alimony After Remarriage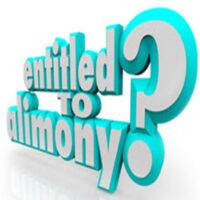 In American society today, narratives abound espousing the joys and happy experiences of marriage.  While this story may be true for many couples, for others a series of unfortunate events leads them to begin discussing divorce.  When these discussions arise, spouses are often interested in knowing how their income and financial position will look once their divorce is finalized.
As of 2019, the average annual divorce rate in Pennsylvania was 2.6 divorces per 1,000 inhabitants, which aligns closely with the national average.  For many of these couples, divorce means a reorganization of their finances.  In situations where one spouse makes more money than the other, divorce courts may order alimony payments to ensure a more equal financial position for each spouse post-divorce.
Working closely with an experienced Media divorce attorney can help spouses understand the various types of alimony payments and how adjustments can be made.  For example, knowing the difference between the terms "spousal support", "alimony pendente lite", and traditional alimony should be considered essential information that spouses and their divorce attorney should discuss and understand.
While consultation with a professional divorce attorney may seem like an obvious course of action when preparing for divorce, most spouses are unsure of how alimony payments are affected when the supported spouse remarries or moves in with someone new.  Therefore, this article aims to serve as a primer on what Pennsylvania residents should know about alimony after remarriage in their state.
The Effect of Remarriage on Alimony 
If the supported spouse in an alimony arrangement remarries, Pennsylvania law states that the current obligations of the supporting spouse are terminated, and no further alimony payments need to be made.  If the paying spouse finds out that the supported spouse has remarried, he or she may immediately file a motion to terminate alimony.
In the event that the remarriage occurred months prior to the supporting spouse finding out, the judge may order payments to be made retroactively, going back to when the remarriage occurred.  Consultation with an experienced local divorce attorney can help spouses determine the specifics of these arrangements.
Considering Cohabitation in Pennsylvania Alimony Cases 
If the supported spouse begins living with someone of the opposite sex who is not a relative, Pennsylvania law states that the supported spouse forfeits their right to continue receiving alimony payments from the supporting spouse.  According to state law, the term "cohabitation" is taken to mean two people are living together in a romantic relationship akin to a marriage between husband and wife.
Having a boyfriend or girlfriend who stays over once in a while typically doesn't qualify as cohabitation.  In addition, the definitions regarding cohabitation laws in Pennsylvania may look different for same-sex couples.  For these reasons, verification with a divorce attorney is always recommended.
The Benefit of a Professional 
As mentioned throughout this article, the benefits of working with an experienced divorce attorney are plentiful in complex cases involving alimony.  Don't hesitate to contact Barbara Flum Stein & Associates for help with your case.
Source:
statista.com/statistics/207226/divorce-rate-in-pennsylvania/