Adopting in Pennsylvania: What Prospective Parents Need to Know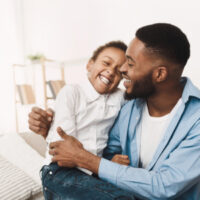 There are many reasons that someone would want to adopt a child.  Perhaps a biological parent has remarried, and their spouse wants to be officially listed as a parent instead of a stepparent on official legal documents.  Perhaps a professional social services worker has formed a protective bond with a troubled child and wants to assume legal responsibility for the individual.
These are only two of numerous examples of why a person chooses to adopt.  Pennsylvania, like other states, has its own set of laws and procedures that must be followed for individuals to assume the responsibility of adoption.  If you are a resident of Pennsylvania and considering adopting a child, read on to discover what prospective parents need to know.
Pennsylvania's Adoption Laws are Broad
Compared to other states, Pennsylvania's adoption laws are quite lenient in terms of who can adopt another person. In fact, just about any adult can adopt someone else, including another adult.  In some instances, minors may adopt someone as well (most commonly when an older sibling adopts a younger sibling).
Pennsylvania is one of the few states that does not have a residency requirement for spouses to pursue adoption.  However, in certain cases the court may require a specified residency requirement before adoption proceedings can progress.
The Need for Consent
When a married couple wants to adopt a child, the most typical scenario involves both individuals being required to file for adoption.  There are cases, however, where one spouse can adopt as long as the other spouse signs consent for that person to file for adoption individually.
Consent is also needed from the biological parents of the child.  This can be a challenging process in situations where one of the biological parents, although separated from the other, still feels compelled to retain legal responsibility for their child.  In situations this, working with an experienced adoption attorney can provide a critical level of mediation to the process.
In most circumstances, couples who are not married are unable to adopt in Pennsylvania, but there may be some exceptions.  Consulting with an attorney can help individuals navigate through those exceptions.
Finally, for any child aged 12 and over (including adults), that individual's consent is needed as well for the adoption to be finalized.
Open vs. Closed Adoption 
In Pennsylvania, the type of adoption (open or closed) is largely determined on a case by case basis by the courts, in communication with all parties involved.  In an open adoption, birth parents agree to the right for the adopted child to be able to contact them.  In contrast, a closed adoption is one in which the communication between biological parents and child ends when the adoption is finalized by the court.  However, some records may be kept for the purposes of medical recordkeeping and/or the tracking of certain genetic disorders.
Reach Out to an Attorney for Help Today 
For over three decades, Barbara Flum Stein & Associates has helped would-be adoptive parents in Delaware County navigate the legal hurdles involved in adoption.  If you are interested in pursuing adoption and want to know more about the process, do not hesitate to contact the Media adoption attorneys at Barbara Flum Stein & Associates today to get your questions answered.
Resource:
legis.state.pa.us/WU01/LI/LI/CT/HTM/23/23.HTM
https://www.bfsteinlaw.com/mortgage-refinancing-after-divorce/