3 Reasons to Litigate a Divorce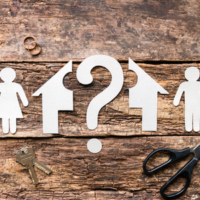 Divorce lawyers have earned an unfair reputation for always encouraging their clients to "fight." In reality, our Media divorce lawyer understands the benefits of a low-conflict, uncontested divorce. This type of divorce is usually faster and less expensive. An uncontested divorce also helps parents cooperate after the divorce is finalized since they both realize that the terms of the divorce were of their own creation.
However, there are definitely situations where you should choose to litigate a divorce. This means that you will have a contested hearing before a judge who will decide any issue in dispute. Speak with our Media divorce lawyer for more information.
Reason #1: Your Spouse is Being Unreasonable
You can only meet a spouse halfway in hopes of reaching compromise. For example, you might want full custody and your spouse might also want full custody. A good meeting point is to agree to shared custody and to divide the child's time as best you can between the two of you.
However, if your spouse is absolutely refusing to budge, then there is no reason to compromise just to end a divorce dispute. The same is true regarding marital property or spousal support. For example, if you spent a decade nurturing your spouse's career by staying home to raise the kids and entertain clients, then you deserve support after the marriage. You might need to litigate this issue if your spouse offers nothing or only a tiny amount.
Reason #2: You Suspect Your Spouse is Hiding Assets
Marital property generally includes anything earned or obtained while married. It covers wages and business assets, also. When you divorce, you must fully disclose all assets that you own. Many of our clients suspect that their spouse is hiding assets, often in limited liability companies (LLCs) or off-shore accounts, which are hard to find. Their house is motivated to hide these assets because he or she does not want to divide them.
This is an excellent reason to litigate. As part of litigation, we gain the power of discovery and can request documents from third parties, including banks and investment companies. We can also ask your spouse questions under oath. If your spouse refuses to comply with these requests, the court could hold him or her in contempt.
Reason #3: You Need the Court's Assistance
A court can issue orders that restrain your spouse's activity during the divorce. For example, you might be afraid that your husband or wife will remove assets from a joint bank account and spend them. A court can issue an order to prevent this from happening.
You also might need the court's assistance if you are the victim of domestic violence. A judge can issue a protection order to force your spouse to move out of the house and/or provide for visitation with the children in a safe manner.
Call Us to Learn More about Divorce
Barbara Flum Stein & Associates has represented clients in many contested and uncontested divorces. We are not afraid of a courtroom and will do whatever possible to help you achieve a satisfying divorce. Call us to schedule a consultation.
Resource:
pacourts.us/learn/protection-orders