Your Questions About Uncontested Divorces Answered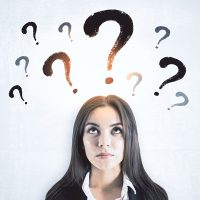 In Pennsylvania, there is more than one way to get a divorce. Contrary to what many people think, not every case involves a long and bitter courtroom battle. In fact, this only occurs in the minority of cases. Uncontested divorces are becoming very common today, but many people still do not fully understand what these cases involve. Below, our Media family lawyer answers some of the most common questions about uncontested divorces to clear up any confusion.
What is an Uncontested Divorce?
Couples who agree on every term of their divorce can get an uncontested divorce. Spouses must agree on all terms of the divorce, including child custody, property division, alimony, and more. If the two spouses disagree about even one term of the divorce, the case then becomes contested and negotiation, mediation, or litigation is required.
What Paperwork Does a Couple Need During an Uncontested Divorce?
Just because a couple agrees on the different terms of divorce does not mean these cases do not involve paperwork. Some of the most important documents in uncontested divorces include:
A civil cover sheet
The divorce complaint
A Notice to Defend and Claim Rights
An affidavit verifying the truth of the divorce complaint
Notice of File of Social Security Numbers
Court of Common Pleas Intake Form
Domestic Relations Income and Expense Statement
Some counties and cities within the state will require different or additional forms.
How to File an Uncontested Divorce?
The most important steps when filing an uncontested divorce are as follows:
File the complaint along with any other relevant paperwork
Serve your spouse with the complaint and other paperwork filed
Enter into a discussion about the marital settlement
Sign a consent form or affidavit stating you both agree to the terms
Fill out a form to finalize the divorce
Can an Uncontested Divorce Become Contested?
Yes. Although many couples go into the divorce process hoping it will be uncontested, any time a couple disagrees on a term, it becomes contested. At this point, the couple can come to an agreement on their own and the case may still be considered uncontested. If intervention, such as mediation, is necessary the case will be considered contested.
When is an Uncontested Divorce the Right Choice?
In an ideal world, every couple would be able to get an uncontested divorce to end their marriage. Unfortunately, an uncontested divorce is not the right option for all spouses. If one spouse is in a position of authority or control over the other party, such as when one person handled all of the finances, an uncontested divorce is likely not the best choice. Uncontested divorces also do not usually work when there is a history of domestic violence.
Should I Work with a Divorce Lawyer in Media?
You can get divorced without the help of a Media divorce lawyer, but it is never recommended. At Barbara Flum Stein & Associates, our skilled attorneys can help you through the process so disputes do not cause your case to become contested, and we will help you obtain the best settlement possible. Call us today at 610-565-6100 or contact us online to schedule a consultation.