What Is The Difference Between Physical And Legal Custody?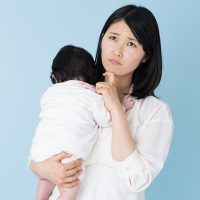 Divorces that involve children are the most difficult. You likely want to spend as much time as possible with your kids post-divorce and so, you may be thinking about pursuing child custody. Many parents who go through a divorce, though, do not realize that child custody is not a singular issue.
As in most states, child custody in Pennsylvania is divided into two types. These are legal custody and physical custody. Each type of custody involves many different scenarios and the two have very different definitions. If you have a custody issue, whether you are going through a divorce or need to establish paternity, it is important to understand these two terms. Below, our Media child custody lawyer explains further.
Defining Legal Custody 
In Pennsylvania, legal custody is defined as the legal right to make major decisions on the child's behalf. These can include the religion the child is raised in as well as the health care and education they receive. The court will start any legal custody case with the presumption that it is in the best interests of the child for both parents to make decisions for the child.
With this presumption in mind, the courts typically strive for parents to have joint legal custody. In extreme cases, such as when one parent has a substance abuse problem and is thought to be unable to make good decisions, the courts can still award sole legal custody.
Defining Physical Custody 
Physical custody refers to the parent that has primary custody, or the one who spends the most time with the child. Parents who have the least amount of physical custody have partial custody. Physical custody is usually the type most people think of when they consider the matter of custody. As with legal custody, the courts will presume that it is in the best interests of the child to spend approximately the same amount of time with each parent. This enables both parents and the child to maintain the relationship and bond they have already established.
Also as with legal custody, the court can decide to award sole custody to one parent if joint custody is not in the child's best interests. Even in these situations, visitation is usually awarded to the non-custodial parent. If the parent poses a risk to the child's safety, such as if a parent has a history of domestic violence, supervised visitation may be ordered. In these situations, a qualified supervisor attends all visitations. The supervisor does not have any input as to how the child and parent spend their time together. They are present only to ensure the child's safety.
Call Our Child Custody Lawyer in Media for Help Today 
If you have a child custody dispute, you need sound legal advice. At Barbara Flum Stein & Associates, our Media child custody lawyer can represent you in your case and help you obtain the best possible outcome. Call us now at 610-565-6100 or chat with us online to schedule a consultation with our skilled attorney.
Sources:
legis.state.pa.us/cfdocs/legis/LI/consCheck.cfm?txtType=HTM&ttl=23&div=0&chpt=33&sctn=1&subsctn=0
legis.state.pa.us/cfdocs/legis/LI/consCheck.cfm?txtType=HTM&ttl=23&div=0&chpt=53