What Is an Annulment? Should You Seek One?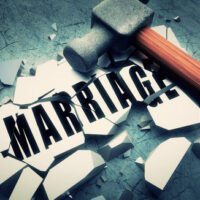 Like divorce, an annulment legally ends a marriage. However, an annulment actually renders the marriage invalid or void, depending on the circumstances.
There are many reasons why some couples prefer to seek an annulment. You should consult a Media family attorney to review whether an annulment is right for you.
Grounds for an Annulment
Not every married couple can seek an annulment. Instead, there must be adequate reasons, called "grounds," for seeking one. There are two types of annulments for two different types of marriages: void and voidable marriages. Each has different grounds.
For a void marriage, one of the grounds found in 23 Pa. C.S.A. § 3304 must apply:
A spouse lacked mental capacity or competence to get married
The marriage is between first cousins or closer relatives
One spouse is already married
If the marriage was a common law marriage, then one spouse was under age 18
When a marriage is void, no legal proceeding is required to declare it annulled.
For a voidable marriage, one of the grounds found in § 3305 must apply:
At least one spouse was under 16 at the time of marriage
At least one spouse was under 18 and did not have parental consent
A spouse was under the influence of drugs or alcohol when they entered the marriage
Either spouse cannot have sexual intercourse
Consent for marriage was obtained by fraud, coercion, or duress
If you are seeking to annul a voidable marriage, then you need to prove one of the grounds in a court proceeding before a judge. To file suit, at least one spouse must have lived in the state for at least 6 months, otherwise the court lacks jurisdiction to hear the case.
Underage Marriage and Waiver
When one spouse is underage, the marriage is voidable. However, if the couple continues to freely live together after the spouse becomes of age, then this ground is waived. For example, someone might have married at 17 without parental consent by lying about her age. However, she continues to live with her spouse for 5 years, only seeking to separate at age 22.  In this situation, a judge will probably find that it is too late to invoke this ground because the couple lived for 4 years after the wife turned 18.
Should You Seek an Annulment?
Many people prefer an annulment for religious reasons. Once annulled, it is as if a marriage did not exist, which can be important for people of certain religions.
However, there are definitely reasons not to seek an annulment. For example, it will not get you out of having to pay child support. A child is still yours—and you must support it—regardless of whether the marriage was void or voidable.
You also should not seek an annulment if you think it will give you a leg up in child custody disputes. It will not. A judge still considers child custody by looking at what is in the child's best interests.
Speak with a Delaware County Divorce Lawyer
Barbara Flum Stein & Associates has represented many people in divorce court. We will happily meet to discuss whether an annulment makes sense for you.
To get started, please contact our firm to schedule an initial consultation. Everyone's situation is different, and annulment sometimes is the preferable option.
Resource:
legis.state.pa.us/cfdocs/legis/LI/consCheck.cfm?txtType=HTM&ttl=23&div=0&chpt=33&sctn=4&subsctn=0
https://www.bfsteinlaw.com/using-a-prenuptial-agreement-to-protect-your-childrens-inheritance/