Types of Adoption: What Pennsylvania Residents Should Know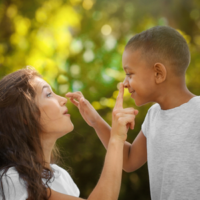 Choosing to adopt a child is one of the most significant decisions an individual or family will ever make.  Once the decision has been made, couples soon realize that the adoption landscape in the United States can be harder to navigate than anticipated.  For this reason, couples typically choose to elicit the counsel of an experienced adoption attorney.
Like many states, Pennsylvania has clearly defined laws for who can adopt and how the process looks from a legal perspective.  The intention of this article is to serve as a resource for residents in Pennsylvania who are looking to adopt a child and would like a primer on the types of possible adoption scenarios in their state.
Adoption from an Agency
Agency adoptions are what many people envision when they think of the adoption process.  In an agency adoption, individuals or couples adopt from either a public agency or a private organization that is licensed and overseen by a state agency.
Public agencies will likely be responsible for placing children who have become wards of the state, which can happen for reasons such as abandonment or neglect by their biological parents.  Private agencies, sometimes run by charities or other non-profit agencies, typically receive children for placement by their parents who willingly make the decision to give their child up for adoption.
Independent Adoption 
This type of adoption does not involve agencies.  Instead, the child is adopted by a person who has a previously agreed-upon communication with the biological parents.  In some cases, there is direct communication between the two parties, while in other cases a mediator such as an adoption attorney is used.  Although not all states allow independent adoptions, they are legal in Pennsylvania.
Identified Adoption 
Identified adoptions are perhaps best explained as a mixture between agency adoptions and independent adoptions.  Here, biological parents and a prospective adoptive parent meet and then turn the process over to an adoption agency to manage the process.
Why go this route?  Agencies typically have experience and can provide counsel throughout the process.  They also tend to have lines of communication with local adoption attorneys, should the need arise.  This tends to put both parties' minds at ease.
Stepparent Adoption
In a stepparent adoption, a non-biological parent adopts the child of their spouse.  This type of adoption is typically straightforward, as no agencies or intermediaries are required.
The only times this kind of adoption may become complicated is situations in which the other biological parent does not consent to the stepparent adoption.  In addition, if the child being adopted is over 12 years old, they will need to consent to the adoption as well.
Trusted Adoption Counsel
The complexity of adoption can vary depending on the circumstances and type of adoption being pursued. If you would like to know more information about how to go about adopting a child, contact the Media adoption attorneys at Barbara Flum Stein & Associates today for legal counsel you can trust.
Resource:
legis.state.pa.us/cfdocs/legis/LI/consCheck.cfm?txtType=HTM&ttl=23&div=0&chpt=27
https://www.bfsteinlaw.com/divorcing-in-delaware-county-understanding-property-division-in-pennsylvania/