Three Important Facts About Health Insurance And Divorce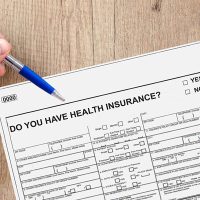 You know your health is important, but it may not be your top priority while you are going through a divorce. However, divorce will touch every area of your life, including the health insurance you are currently covered by. Many people do not understand how their health insurance will be impacted by the divorce. It is important to educate yourself beforehand, so your coverage does not lapse and leave you without any protection. Below, our Media divorce lawyer explains three important facts about health insurance you should know.
Divorce and Your Spouse's Health Insurance Policy
If you are currently named on your spouse's health insurance policy, you will not be able to continue receiving coverage after your divorce. Still, this does not mean that you will not have any health insurance at all. Under the law, the employer of your spouse is still required to provide coverage under the Consolidated Omnibus Reconciliation Act (COBRA). COBRA is a federal law so it does not only protect people in Pennsylvania, but throughout the entire nation.
Through COBRA, you can continue to receive coverage on a temporary basis. Although there is a limited amount of time you will be covered, it can provide you with some time to find coverage of your own. If you want to receive coverage under COBRA, you must apply for it within 60 days after your divorce is final. If you do not apply within this time, you may lose your right to receive coverage.
Health Insurance and Children from the Marriage
If you are named on your spouse's health insurance policy, your children probably are, as well. Unless your spouse deliberately removes the children from the policy, they can still continue to receive coverage through the policy. However, you will still have to resolve the issue of who is responsible for paying premiums, which could be you, your spouse, or both of you. If you cannot reach an agreement, the court will decide.
It is Against the Law for Your Spouse to Remove You from Their Health Insurance
When going through a divorce, it is not uncommon for one spouse to become so spiteful towards the other that they want to deny them certain benefits, including health insurance. It is important for everyone to know that before the divorce is finalized, it is against the law for one spouse to remove the other from their health insurance. While spouses cannot continue receiving coverage after the divorce, they still have a right to it until a final decree is issued.
Our Divorce Lawyer in Media Can Advise on All Areas of Your Divorce
A divorce will impact every area of your life and it is critical that you know the laws that apply to your case. At Barbara Flum Stein & Associates, our Media divorce lawyer can advise you of what those are so you can make the best informed decisions. Call us now at 610-565-6100 or contact us online to schedule a consultation and to learn more about how we can help.
Source:
dol.gov/general/topic/health-plans/cobra