Three Common Misconceptions About Child Custody And Visitation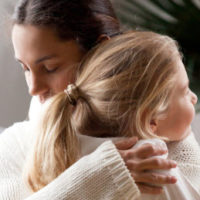 One of the biggest disputes in a divorce is over custody and visitation rights of the children. If you are currently going through a divorce, you may be facing this exact issue right now. Before jumping to any conclusions about whether you or your ex will be granted custody over your children, make sure you fully understand how custody and visitation rights are granted in Pennsylvania. The brief points below will give you a good introduction into Pennsylvania's custody and visitation laws, and the family law attorneys at Barbara Flum Stein & Associates can help you to further understand these laws as it applies to your specific case.
Only one parent can have custody over their children.
While traditionally, physical custody was granted to one parent, there is an increasing trend in granting both parents joint custody today. Studies have shown that children perform better when they are given the opportunity to develop a relationship with both parents, rather than just one parent. While legal custody refers to a parent's ability to make legal decisions on behalf of the child, physical custody refers to a parent's shared residence with the child. When both parents have joint legal custody over their child, they both have decision-making power over the child, and when both parents have joint physical custody over their child, they are each able to live with their child half of the time.
Only the children's parents can have physical or legal custody.
Many people think that only a child's parents can have physical or legal custody over them, but that is simply not the case. In fact, there are many cases when neither parent has the ability to look after their child, most often due to a substance abuse issue or mental health issue. In such cases, the child's grandparents or even neighbor may assume responsibility over the child and obtain temporary custody of the child under a court-ordered guardianship arrangement. If no individual is able to take temporary custody of the child, the child may be placed in a foster care arrangement.
The parent with the higher paying job gets custody of their children.
The amount of money each parent makes is a factor that courts consider when determining which parent gets custody and visitation of their child, but it is certainly not the only factor. A court's highest priority is to determine what the best interests of the child are and to create a custody and visitation arrangement that fits in the child's best interests. Typically, the court will find that whichever parent can provide more stability for the child is the parent that gets custody over the child. While there is no set rule for what constitutes stability, courts will consider which arrangement provides the most continuity in the child's life. For example, if custody with one parent would allow the child to keep attending the same school, church, extracurricular activities, and stay in the child's family home, then the judge will most likely grant custody to that parent since they are able to provide the most stability for the child.
Contact a Media Divorce Attorney Today
If you are going through a custody battle and need help fighting for what you believe is in the best interests of your child, contact our attorneys at Barbara Flum Stein & Associates today for a confidential and free review of your case. Call us at 610-565-6100 or visit us online to schedule your free consultation today.
Resource:
legis.state.pa.us/cfdocs/legis/LI/consCheck.cfm?txtType=HTM&ttl=23&div=0&chpt=53