Should You Wait until after the Holidays to Initiate Divorce?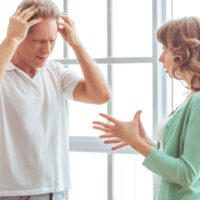 There is never a "good" time to file for divorce. But most couples historically avoided filing during the holidays. After all, the holiday season is stressful enough, especially with a pandemic thrown into the mix.
However, Fox News is reporting that divorce lawyers are seeing many more filings during the 2020 holidays. And they are citing the pandemic itself as the cause. Apparently, it's been a rough 9 months of lockdown for many couples, and they are very eager to start living apart from each other.
What should you do? Should you file now, or should you wait? At Barbara Flum Stein & Associates, we counsel men and women thinking about divorce to discuss their options. We also consider timing. Although there is never a perfect time to file, you might want to wait until 2021. Or you might decide to race to divorce court to be the first to file.
Advantages of Waiting for the New Year
There are sensible reasons to put a divorce on ice, at least until we turn the calendar to 2021. Some of the more important include:
Reducing stress. Your spouse might take the news terribly, which could lead to intense fights in front of family.
Maintaining privacy. One of you will probably tell someone else, and soon everyone in your social circle will know you are divorcing. It will now be the centerpiece of every holiday conversation.
Protecting your children. There's no better way to ruin a child's holiday than to tell them Mom and Dad are divorcing. By waiting, your child will soon be in the swing of returning to school and will have other things to focus on.
Saving money. You might not have the funds right now to begin a divorce. However, you could be in better shape once you pay off your credit cards.
You should certainly discuss what is the best decision for you with an experienced Delaware County divorce lawyer.
Advantages of Filing Now
Not everyone should wait. There are some sound reasons for filing as soon as possible:
You will only lengthen the waiting period for getting a divorce. If you can't stand your spouse, then there is no reason to drag out the process.
Your holidays will be full of fights anyways. Couples who are at each other's throats probably need to split up. Why not take the next step and file for divorce? Fighting parents are stressful on children, too, so don't assume you are helping your kids by spending one last holiday together.
You are being abused. Victims of domestic violence need to protect themselves and their children. The sooner you get an order of protection, the better. You can file for divorce at the same time.
You are planning a move. This can upend where and when you file for divorce. It might be better to simply file now before moving to a new state.
Contact Us Today
Properly timing a divorce makes a big difference in our client's ability to hit the ground running when they finally obtain a divorce decree. Call the Media divorce lawyers at Barbara Flum Stein & Associates to discuss your individual situation in a confidential setting.
Resource:
foxnews.com/lifestyle/divorce-rates-sky-rocket-thanksgiving-pandemic