Property Division In A Divorce: A Guide For Pennsylvania Residents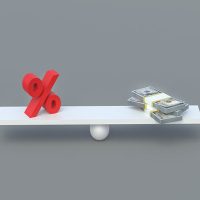 Ask any couple celebrating an anniversary and they will tell you: Making a marriage last takes a lot of work.  Once the glow of the wedding day and honeymoon is over, the day to day reality of married life begins to settle in.  While for some, this settling in can be the start of "happily ever after", for others it is the beginning of a slide into conflict and divorce.
While the reasons for ultimately choosing to file for divorce are too numerous to list, in general they boil down to two broad categories: Amicable divorces and contested divorces.  Amicable divorces, as the name suggests, are generally conducted between spouses who can create and adhere to their own terms for separation, including property division.  However, if relations between spouses aren't amicable, the case is likely going to need the services of an experienced divorce attorney.
Like many other states, Pennsylvania law contains rules, regulations, and protocols for how to manage the division of property when spouses must bring their case to divorce court.  Taken together, these laws form what is known as an "equitable distribution" system of property division.  Pennsylvania falls into the majority of states that use this system.
When deciding to take a divorce case to court, spouses almost always decide to employ the services of a divorce attorney in their area.  These professionals will help each spouse understand the equitable distribution laws as they apply to their case.  However, there is some general information regarding equitable distribution laws in Pennsylvania that all residents should be made aware of.  Therefore, this article aims to serve as a primer for residents on how property division works in a Pennsylvania divorce.
Equitable Distribution Explained 
According to Pennsylvania law, assets and debts in a divorce are divided in a way that the court determines is fair, which can sometimes differ from a pure 50/50 equal split.  This differs from a minority of states that use a system known as "community property" in which the courts attempt to split property evenly between spouses.
A common question that spouses ask their divorce attorney is, "How do you split a house, car, or other piece of physical property?"  The reality is that courts usually award a specific percentage of the total property value to each spouse.
Contributing Factors in Equitable Distribution 
Courts in Pennsylvania consider many factors when determining what percentage to assign to each spouse in a property division case.  Factors such as the income of both spouses as well as the overall contribution each spouse has made to the marriage, as well as the age and overall health of each spouse are all considered by the courts.  Other factors can play a role as well, which is why consultation with a divorce attorney is always advised.
The Professional Benefit 
For many spouses in Pennsylvania, navigating the world of divorce court and property division is very intimidating.  Don't hesitate to contact the Media divorce lawyers at Barbara Flum Stein & Associates for help with your case.
Source:
legis.state.pa.us/WU01/LI/LI/CT/HTM/23/00.035..HTM