Physical Vs. Legal Custody: What Is The Difference?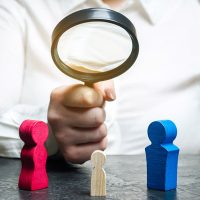 When a divorce involves children, it is common for both parents to want child custody so they can still spend time with their child. However, many parents do not fully understand the concept of child custody, or that it is not a singular issue.
In Pennsylvania, as in the majority of states, child custody is divided into two components. The first is physical custody and the second is legal custody. The two types of custody are defined differently and there are many different scenarios that can play out concerning the two. If you are going through a divorce, establishing paternity, or have another child custody issue, it is important to speak to a Media child custody lawyer who can help you understand the differences between the two, and make sure your rights are upheld.
What is Physical Custody?
Physical custody is often the first type of child custody people think of when they consider the issue. This type of custody refers to where the child will live, and where they will spend their time. The family courts presume that it is in the best interests of the child to award both parents joint custody. Joint custody allows each parent to spend approximately the same amount of time with the child.
In certain circumstances, though, such as when there is a history of domestic violence or substance abuse, a judge may award one parent sole custody. Even in these cases, the non-custodial parent is often awarded visitation, although that is not always the case if there are extenuating circumstances.
What is Legal Custody?
Legal custody refers to the parent who has the authority to make important decisions for the child. These can pertain to the healthcare or education the child receives, the religion they are raised in, and more. Just like with physical custody, the family courts presume that it is in the best interests of the child for each parent to have a say in the important decisions in their life. As such, the courts will try to award joint legal custody.
Judges may also decide to divide physical and legal custody differently. For example, the court may decide to award joint physical custody but award sole legal custody to one parent.
Custody Agreements
The courts do not make decisions about physical or legal custody in all instances. Parents can reach an agreement on their own, which gives them more control over the process and allows them to reach a customized solution that is right for them. After submitting the proposed agreement to the court, a judge will determine if it is fair and in the child's best interests and if so, approve it and make it a formal arrangement.
Our Child Custody Lawyer in Media Can Assist with Your Case
If you are going through a divorce that involves children, it is important to understand that you have legal options. At Barbara Flum Stein & Associates, our Media child custody lawyer can advise you about what those are, and help you determine the strategy that will give you the best chance of a positive outcome. Call us today at 610-565-6100 or contact us online to schedule a consultation and to learn more.
Sources:
legis.state.pa.us/cfdocs/legis/LI/consCheck.cfm?txtType=HTM&ttl=23&div=0&chpt=33&sctn=1&subsctn=0
legis.state.pa.us/cfdocs/legis/LI/consCheck.cfm?txtType=HTM&ttl=23&div=0&chpt=53