Navigating Child Custody Orders And Summer Vacation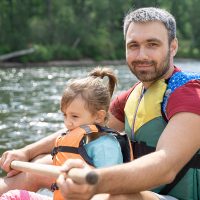 Summer is quickly approaching and for many families, it is the first time in two years that they can actually travel. Many people are excited about packing up with their kids and seeing the country, or even going abroad. For parents of divorce though, traveling is a bit more complicated. Parents cannot always reach an agreement about their summer plans, particularly when one person's agenda overlaps another's. To help ensure you make the most out of your summer plans, and that you remain in compliance with your child custody orders, follow the tips below.
Know what the Child Custody Order Says
You should always know what is outlined in your child custody order but this becomes even more important when you are planning for summer vacation. As summer approaches every year, you should review your child custody order to remember what is required of you. Most child custody orders outline the alternating visitation schedules for the summer and the rest of the year, and you must comply with this.
Discuss Your Plans with the Other Parent
You should always try to tell the other parent about your plans as soon as possible. Sometimes, giving your former partner several months to get used to the idea is also recommended. This is beneficial for you, too. You will have to take many steps when planning a trip, including purchasing airline tickets. It is usually best to take these steps as early as possible too, but you should not finalize anything until you have spoken to the other parent. This is particularly true if you want to travel with the child while they are supposed to be spending time with the other parent.
Understand You May Have to Change Plans
If the pandemic taught us anything, it is that things can change very quickly. While Pennsylvania and the rest of the country has reopened, there is always a chance that you may have to change your plans. When this is the case, it is important to always remain respectful to your former partner. If there is already a child custody order in place and you want to make plans during the other parent's visitation time, they are under no obligation to grant your request. Remain polite when discussing your plans, and understand that you might have to change them. Be prepared for that possibility and have backup plans ready just in case.
Our Divorce Lawyer in Media Can Help with Your Case
Summertime travel plans are often very difficult for divorced parents when they want to travel with their child. If your spouse is not complying with your child custody order, our Media divorce lawyer at Barbara Flum Stein & Associates can help you petition the court to enforce it. Our seasoned attorney has the necessary experience with the difficult issues child custody matters present, and will help you overcome them so you obtain the favorable outcome you are hoping for. Call us now at 610-565-6100 or contact us online to schedule a consultation and to learn more.