Is It a Good Idea to Split Up the Kids In a Divorce?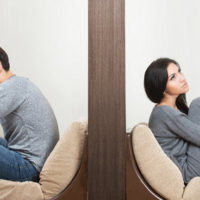 One question we hear a lot from couples with more than one child who are seeking a divorce is whether they should keep all their kids together or split up the kids so that each parent can still live with at least one child. Our answer is always that courts will decide arrangements for children based on the best interest of the child. Below we outline some of the pros and cons to splitting up the kids in a divorce. For a full analysis of your own case, contact the divorce law attorneys at our office today for a free consultation.
Pros to Splitting Up the Kids In a Divorce
While courts will usually determine that the best interest of the children is to keep them together, there are certain circumstances in which courts will decide to split up the kids. It is important to remember that courts will never split up siblings in order to make the parents feel better about getting to "keep" one of the kids, but rather will always look to what is in the best interest of each child. Below are a couple of scenarios in which courts may decide to split up the kids:
The siblings are unable to safely live with one another. This goes far beyond siblings who like to quibble and fight, as just about all siblings like to quibble and fight on occasion. Rather, if a child's life is actually in danger by living with his or her sibling, courts will likely order the parents to split up the children in a divorce.
One child has a very close relationship with one parent but a strained relationship with the other parent. This has to be more than just "mom lets me stay out late and not do my homework, so I want to stay with her," and must include a reason that has substance.
Absent extreme circumstances like the ones above, courts will likely be wary to find that splitting up the children in a divorce is in their best interest.
Cons to Splitting Up the Kids In a Divorce
From the court's perspective, there are many cons to splitting up the kids in a divorce. Oftentimes courts will find that splitting up the kids in a divorce is not in the best interests of the children for the following reasons:
Children need stability when their parents are going through a divorce, and oftentimes that stability comes in the form of being around their siblings, who they've been used to being around for much of their lives.
Despite how often siblings like to quarrel, having a sibling by their side can be comforting. Your child may feel alone during this time, and having a sibling around them who is going through the same things and thus understands what they're going through can provide them with a lot of comfort during this time of transition.
Older siblings have the opportunity to really step up to the plate and take care of their younger siblings during this time. Oftentimes, older siblings become protective of their younger siblings and try to shield them from any negative effects the divorce might have on them.
Contact a Media Divorce Attorney Today
If you are debating whether to keep your children together or split them up in your divorce, contact our attorneys for a complete analysis of your case. Our divorce attorneys can help walk you through your options during this difficult time and fight for your rights. Contact the Media divorce attorneys at Barbara Flum Stein & Associates today for a confidential and free review of your case. Call us at 610-565-6100 or visit us online to schedule your free consultation today.
Resource:
legis.state.pa.us/cfdocs/legis/LI/consCheck.cfm?txtType=HTM&ttl=23&div=0&chpt=53&sctn=28&subsctn=0