How Spousal Infidelity Can Affect Your Final Divorce Decree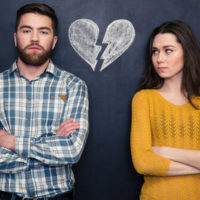 Divorce is difficult in all instances, but spousal infidelity can make a divorce even more painful. In Pennsylvania, adultery is one of several grounds for a fault-based divorce, which can result in different terms in your final divorce decree than a no-fault divorce. If you have experienced spousal infidelity and wish to file for divorce, contact an attorney at our office to find out how you can get the most favorable divorce decree for you.
Adultery As Grounds For Fault-Based Divorce
There are two types of divorces in Pennsylvania: fault-based divorce and no-fault divorce. In a fault-based divorce, blame is placed on one party for "ruining the marriage," whereas in a no-fault divorce, blame is not placed on either party. Under Pennsylvania law, there are six grounds for fault-based divorce: adultery, desertion, cruel and barbarous treatment, indignities, bigamy and incarceration of the spouse. Unlike in some other states, Pennsylvania requires a separate court proceeding prior to trial when you file for fault-based divorce. If you believe your spouse's misconduct led to your divorce, you must show that your spouse engaged in spousal misconduct, that spousal misconduct led to your divorce, and you were not also guilty of wrongdoing that contributed to the divorce.
Adultery and Marital Property
In Pennsylvania, marital property is considered to be any property acquired during the course of the marriage. The fact that one party committed spousal infidelity does not affect the court's decision as to what constitutes marital property. When deciding on division of property, Pennsylvania courts will evaluate the following factors:
Length of the marriage
Prior marriages, if any
Each spouse's ages, health, lifestyle and income potential
Each spouse's separate estate and debts
Whether one spouse assisted in the education or training of the other
Any other contributions to the marital property including the contributions of a homemaker
Adultery and Child Custody
Similarly, spousal infidelity does not affect child support awards but can affect child custody arrangements. When deciding on child support in a divorce case, judges typically look at the following factors:
Each spouse's character
Proposed living arrangements
Parenting abilities
Abilities to provide for the children's physical, intellectual, emotional and spiritual well-being
While the judge will take each of the above factors into consideration in determining spousal awards, a determination of which parent the child will live with is not as simple. If you are fighting for child custody and one party has engaged in spousal infidelity, make sure you contact an experienced divorce attorney immediately to learn more about your options and chances of success.
Adultery and Alimony
You may think that a disloyal spouse is not deserving of alimony, or child support payments, but this is not always the case. While the judge will take any adulterous acts into consideration when determining alimony, he or she will also take the following factors into consideration:
Each spouse's earning capacity
Each spouse's age and health
Each spouse's sources of income and earning potential
The length of the marriage
The extent to which each spouse assisted in the education or training of the other
Their child or children's custody arrangement
Each spouse's contributions and financial situation
Contact an Experienced Pennsylvania Divorce Attorney Today
If you are considering filing for divorce on grounds of spousal infidelity, make sure you speak with an experienced Pennsylvania divorce attorney at Barbara Flum Stein & Associates first. Our divorce attorneys have helped spouses and parents obtain their desired benefits from their divorce and will fight hard for your rights and wishes. Contact us online or at 610-565-6100 today to schedule your free, confidential consultation.
Resource:
legis.state.pa.us/WU01/LI/LI/CT/HTM/23/00.035..HTM