Five Common Myths Busted About Child Custody and Visitation Rights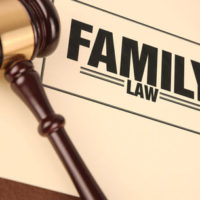 Going through a divorce is a trying time for everyone involved, and the last thing you need is to create more confusion for yourself by subscribing to common myths floating around about child custody in a divorce. We will dispel some of the most common myths about child custody in Pennsylvania for you in this post and are happy to provide you with a free consultation should you have any additional questions. Don't hesitate to contact the attorneys at our office if you have any questions about your divorce or child custody case.
Myth #1: Even though my ex-spouse and I agreed on a custody plan for our children, we still need to obtain a court order stating the same.
Fact: If you and your ex can come to an agreement about who will have custody over your children and what the other parent's visitation rights are, there is no reason to go to court and obtain a court order. Court orders are intended to enforce custody and visitation rights when the two parents are unable to come to an agreement on their own.
Myth #2: If my ex-spouse doesn't pay child support, then I don't have to let them see my child – OR – If I am not granted any visitation rights, I do not have to pay child support.
Fact: Child support payments and visitation rights are mutually exclusive under Pennsylvania law. Just because you're not granted visitation rights does not mean you do not have to pay child support, and just because your ex isn't paying child support doesn't mean he or she doesn't have the right to visit your child.
Myth #3: My ex was granted visitation or partial custody rights but has not exercised them at all. I can ask the court to force my ex to see our children as allowed under the court order.
Fact: The court cannot force your ex to see your children if he or she doesn't want to. All the court can do is grant your ex visitation or partial custody rights, but it's up to the individual whether he or she wants to exercise those rights.
Myth #4: If I tell the court that my ex is using drugs or abusing our child, then the court will grant full custody of our child to me.
Fact: This is a tactic that many parents try, but without proof of these allegations, the court cannot simply take you for your word. The court will look at the actual evidence available in determining what type of arrangement is in your child's best interest.
Myth #5: My ex hasn't been very involved in my child's life for the last few years, so there is no way the court will grant custody or even visitation rights to my ex.
Fact: In Pennsylvania, the law presumes that it is in the best interest of the child to have a relationship with both parents. As such, the court will probably still grant your ex partial visitation rights or a limited visitation schedule, unless you can show that having contact with your ex would put your child in danger.
As you can see, there are intricacies in the law that may not have been immediately apparent to you. The attorneys at Barbara Flum Stein & Associates have helped countless families obtain the best custody and visitation rights of their child after a divorce. We can help answer any questions you have about child custody and visitation and provide you with personalized recommendations for your unique situation. Contact us online or at 610-565-6100 to schedule your free consultation today.
Resource:
legis.state.pa.us/cfdocs/legis/LI/consCheck.cfm?txtType=HTM&ttl=23&div=0&chpt=53