Fault-Based Versus No-Fault Divorce – Choosing The Right Approach For You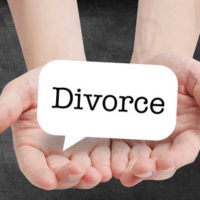 All states, including Pennsylvania, offer a version of a no-fault divorce for spouses who want to get divorced. Most states still allow fault-based divorce that allows one spouse to file for divorce based on something the other spouse did. A person seeking a divorce can generally choose which method to use when filing for divorce, but when choosing a fault-based divorce, the person has to submit more proof and go through more litigation in order to get the divorce finalized.
When many people think of a fault-based divorce, they may envision a divorce based on a spouse's infidelity. However, fault-based divorces are not limited to cases of adultery and can be granted on other grounds including: a spouse's abusive behavior (cruel and barbarous treatment); abandonment or desertion for more than one year; imprisonment of a spouse after conviction if the sentence is for more than two years; and, if the at-fault spouse has committed indignities to the filing spouse as to make the filing spouse's life intolerable and burdensome.
Because of the extra steps a spouse has to go through when seeking a fault-based divorce, he or she may ask what the benefit of a fault-based divorce is over a no-fault divorce. There are of course benefits on either side, and how to proceed depends on many factors, including finances, whether the couple has children, and whether there are contested issues in the divorce. As with many issues in divorce proceedings, there is an emotional aspect to the decision on how to proceed. This is why is it best to make the decision in consultation with an experienced divorce attorney.
Fault based divorces are often more contentious than no-fault divorces and can take longer to be resolved once started. This can sour the relationship between the spouses even further and make future contact difficult. For this reason, parents who have to continue co-parenting after the divorce may not want a bitter divorce.
No-fault divorce may be a faster way to finalize the divorce because neither spouse has to prove that the other did anything wrong in order for the divorce to be finalized. However, fault-based divorce can also be faster in some cases because there is no waiting period before filing for divorce as there is with a no-fault divorce. If the evidence of the allegations made is readily available, a spouse who wants to divorce without waiting can file for fault-based divorce.
In some situations, a spouse can use the possibility of filing for a fault-based divorce to leverage a better settlement with the other spouse. If the at-fault spouse wants to avoid discovery and having sensitive information placed into the divorce record, he may choose to settle with the other spouse. A spouse who wishes to use the possibility of revealing sensitive information or evidence in order to get a better settlement in the divorce should be careful to do this legally, and not end up accused of blackmail or other illegal behavior.
Contact an Experienced Divorce Attorney
If you are not sure how you should proceed in filing for a divorce in Pennsylvania, contact an experienced divorce attorney at the Media, Pennsylvania law firm Barbara Flum Stein & Associates serving Delaware County in all family law matters to schedule a consultation.
Resource:
legis.state.pa.us/cfdocs/legis/LI/consCheck.cfm?txtType=HTM&ttl=23&div=0&chpt=33