Does A Child's Preference Matter In Custody Cases?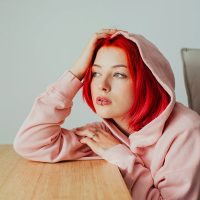 It is common for children to have a preference about who they would like to live with when their parents are going through a divorce. For some parents, this preference is devastating while for others, it provides the hope they need while going through the difficult divorce process. In either case, it is normal for both spouses to wonder if their child's preference will be a factor in child custody cases. As with most legal issues, the answer is that it depends.
When will a Judge Consider a Child's Preference?
Pennsylvania does not have a minimum age limit for when a judge will take a child's preference into consideration during a custody case. Instead, a judge will only consider the age, maturity level, intelligence, and the reasoning why a child wants to live with one parent over the other.
The child's reasoning is given a great deal of weight when judges are making the decision about who the child will live with after divorce. In Pennsylvania, all child custody decisions are based on the best interests of the child. Although this does not mean what the child wants, the reason a child gives for their preference does impact their best interests.
For example, if a child only wants to live with one parent more because that parent is not as strict and has very few rules, a judge may not give the preference much weight because it does not necessarily reflect the best interests of the child. On the other hand, if a child feels as though one parent provides more care, support, and stability, the court will likely take the preference into greater consideration because those factors are in the child's best interests.
Parents should know that regardless of a child's maturity level, age, intelligence, or reasoning, the child's preference is never the main determining factor in child custody cases. Even when a judge will consider it, preference is just one of many factors. Still, in some cases, it is enough to tip the scales in favor of one parent over another.
Will a Child Have to Testify in Court?
Divorce is traumatic enough for children and so, it is natural for parents to become concerned that their child may have to testify in court and state their preference. Fortunately, this is rarely the case.
Even when a child is older, they do not usually have to testify in court. Instead, proceedings are moved to the judge's chambers. The child will still testify, but they will not have to do so in open court. If a child is younger, the conversation may be even more informal. The judge may simply just sit and talk to the child to determine if they have a preference about which parent they would like to live with primarily.
Our Family Lawyer in Media Can Help with Your Custody Issues
Child custody issues are some of the most complex, and most contentious, of any divorce case. At Barbara Flum Stein & Associates, our Media family lawyer can guide you through the process and give you the best chance of a successful outcome. Call us today at 610-565-6100 or contact us online to schedule a consultation.