Do Business Executives Have Special Needs in Divorce?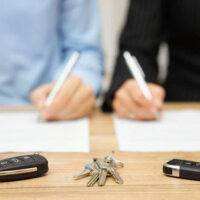 Although all Pennsylvania couples divorce according to state law, this law impacts them differently. Business executives, for example, tend to have a higher net worth than other individuals, and they also might own a share of the business. These factors can complicate a divorce, and executives would benefit from a lawyer familiar with these issues.
At Barbara Flum Stein & Associates, our Media divorce lawyers understand the intricacies of executive divorce and have represented both entrepreneurs and their spouses. Contact us today with any legal questions you have.
Equitable Distribution of Marital Assets
There are many unique wrinkles at play when executives divorce. For example, what counts as compensation is not always easy to ascertain, since some executives receive compensation packages that defer some income. Does this count for purposes of equitable distribution?
Executives might also have partial ownership of business, and some or all of the equity could be subject to division. However, some business agreements limit the ability of a person to transfer ownership interest, even in the event of divorce. Untangling these issues is a complicated process, and you need an experienced lawyer who can get up to speed quickly.
When representing executives, our goal is to preserve as much equity, stocks, and investments as possible. We can also analyze whether your separate property—what you brought into the marriage—has appreciated in value.
Child Custody & Child Support
Executives work long hours, and this fact can work against an executive when seeking custody. Judges in Pennsylvania look at many factors when deciding custody, including how much of a relationship a parent has developed with a child. If you have been working 60-hour weeks, then you are starting off on the wrong foot.
High net-worth individuals also must guard against being taken to the cleaners when it comes to child support. This support is meant to meet the reasonable needs of a child. It is not a windfall for the other parent.
Spousal Maintenance
The non-executive spouse might be entitled to regular spousal maintenance payments. Of course, they are not entitled to them in the same manner that children are entitled to child support. A compelling argument needs to be presented to a judge justifying maintenance.
As an executive, you might want to limit your payments. For example, you might agree to pay maintenance until your ex can be self-supporting, which could involve earning a college degree or gaining adequate work experience.
If you are the non-executive, you might want to show a judge why you are entitled to spousal maintenance. Recent changes to the IRS Code have altered who can deduct spousal maintenance payments, so this is a consideration as well.
Reputation
A business executive is only as good as his or her reputation. Divorce in Pennsylvania is public, and it can get messy. If there are accusations of infidelity, sexual abuse, substance abuse, or domestic violence, then the media might pick up on them, which can professional advancement going forward.
As seasoned Media divorce attorneys, we understand how to keep your name out of the press. We can pursue mediation or arbitration, which are private. We can also try to negotiate a favorable settlement so that dirty laundry does not get aired in divorce court.
Give Us a Call
Our Delaware County divorce lawyers at Barbara Flum Stein & Associates are standing by to help you. Please contact us today to schedule an initial consultation to review your case.
Resource:
legis.state.pa.us/WU01/LI/LI/CT/HTM/23/00.053.028.000..HTM
https://www.bfsteinlaw.com/can-you-keep-a-relationship-with-your-in-laws-after-divorce/