Divorcing an Imprisoned Spouse: What Pennsylvania Residents Should Know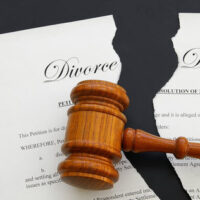 When a spouse is sent to prison, the effects on the marriage can be devastating.  Even if relations between husband and wife were strong before one partner was incarcerated, the stress of this type of forced separation can cause one or both spouses to consider divorce.
Research has shown that for each year a spouse is incarcerated, the chances of divorce increase by 32 percent.  Although Pennsylvania law has clearly laid out the process and requirements for filing for divorce in the state, residents may still be unsure about how to initiate the process because of the inherent added complexity of the prison system.
If you are a Pennsylvania resident currently married to a spouse who is incarcerated, read on to determine how to file for divorce from your partner.
Filing Procedures 
For spouses who are not in prison, the process of filing for divorce in Pennsylvania is almost identical to the steps you would follow if both partners were not in prison.  According to Pennsylvania law, at least one spouse must meet the residency requirement before filing for divorce, which is at least six consecutive months of living in the state before filing.  It is advised to consult with a divorce attorney to determine how this residency requirement impacts your imprisoned spouse.
Ideally, both spouses will agree to the divorce, and proceedings can progress under what is known as a "no-fault" or uncontested divorce.  However, if your imprisoned spouse disagrees with the choice to divorce, you will need to file a fault-based divorce in which you state a specific reason for the filing.  In Pennsylvania, a felony conviction that results in at least two years of prison is adequate grounds for divorce.
To ensure that the divorce paperwork is filed and served in the appropriate manner, the services of an experienced divorce attorney are highly recommended.
Filing from Inside Prison
Pennsylvania residents may be surprised to learn that prisoners can file for divorce as well.  In this situation the individual would start by contacting the prison law library, where divorce packets are available to advise the inmate on divorce processes and procedures.
Common forms included in the packet tend to include the petition to file for divorce, the summons for your spouse, and the court information sheet.  Although this service is typically a requirement, inmates face significant difficulties in filing for divorce because of the financial requirements involved, as well as the limited ability to communicate with the outside world while incarcerated.
Although the process to file for divorce from within prison is complicated, there are prison librarians and pro bono legal services (sometimes provided by law school students) that can help individuals through the process.
Pennsylvania Divorce Experts 
Navigating the world of divorce proceedings can be quite complex.  If you are looking for counsel on divorce-related issues, no matter how complex, contact the Media divorce attorneys at Barbara Flum Stein & Associates today.
Resource:
legis.state.pa.us/cfdocs/legis/LI/consCheck.cfm?txtType=HTM&ttl=23&div=0&chpt=31
https://www.bfsteinlaw.com/divorcing-in-delaware-county-understanding-property-division-in-pennsylvania/