Different Types Of Alimony: What Pennsylvania Residents Should Know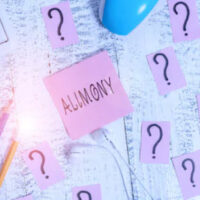 Getting a divorce can elicit a range of emotions for spouses.  If the split is amicable and both spouses agree to the terms of the divorce, then the process can be relatively straightforward and perhaps even congenial.  However, if one spouse contests the terms of the divorce, then the process can turn sour quickly.
One of the most common sources of contention in a divorce is the issue of alimony payments.  Alimony is the term used to describe payments made by one spouse to another either before or after a divorce is finalized, in order to help ensure that the receiving spouse's quality of life is maintained to a certain degree.
Pennsylvania law outlines specific types of alimony that can be ordered by a court.  By understanding the different types of alimony available, spouses in Pennsylvania will be better prepared to engage in productive conversations with their divorce attorneys regarding their options for compensation and support during and after a divorce.  Read on to discover what Pennsylvania residents should know about different types of alimony.
Spousal Support 
Spousal support is a type of payment available to a dependent spouse after the couple has officially separated, but before the couple files for divorce.  Pennsylvania law requires couples to formally file a date of separation to be used as a reference during divorce court proceedings.  Spousal support therefore helps a dependent spouse maintain his or her quality of living in the time between filing for separation and actually filing for divorce (i.e. completing and submitting a formal divorce complaint).
Alimony Pendente Lite 
Alimony pendente lite is Latin for "alimony pending the litigation."  This type of support is used to support dependent spouses in the time between the filing of a divorce and when the judge finalizes the divorce.  Alimony pendente lite differs from spousal support in some fundamental ways.  For example, as long as the divorce proceedings are moving forward, the paying spouse is not entitled to contest the requirement to pay.  In spousal support, the paying spouse is able to raise "entitlement defenses", or reasons not to pay the dependent spouse.  Examples of entitlement defenses include abuse or adultery.
Traditional Alimony 
Alimony in the traditional sense (and as defined by Pennsylvania state law) involves the requirement for the higher-paying spouse to submit routine payments to the lower-earning spouse after the divorce has been finalized.  Most alimony today is created on a temporary basis, meaning that the system allows for the lower-earning spouse to have time to find employment, go back to school, or find some other way to raise their own personal income level.  While permanent alimony isn't as common as it has been in the past, it is still possible.  Consulting with a divorce attorney can help you determine if permanent alimony is applicable to your situation.
Delaware County Divorce Experts 
With over thirty years of experience in divorce and family law, Barbara Flum Stein & Associates has been helping residents navigate the often complex and frustrating world of filing for divorce. Contact our Media divorce lawyers today for help.
Resource:
legis.state.pa.us/WU01/LI/LI/CT/HTM/23/00.037.001.000..HTM