Deciding Which Type of Private Adoption Is Right For Your Family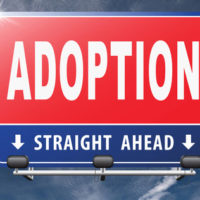 If you are considering adopting a child in Pennsylvania for the first time, you may feel overwhelmed by the amount of new information you need to take in about adoption. Before starting your adoption process, it is helpful to understand the different types of adoption available to you. Since adoption is one of the most important decisions you'll make for your own life and for the life of another person, it is important to have clarity on the best type of adoption for you to pursue and to have an experienced adoption attorney to support you along the way. The attorneys at Barbara Flum Stein & Associates can help you better understand your options and help you decide the best path for you.
Private vs. Public Adoption
There are two types of adoption: private and public. Public adoption is also known as foster care adoption or state adoption. As the name suggests, foster care adoption involves placing children who are struggling to unite with their biological parents into foster care homes. Private adoption, on the other hand, is a private placement and involves placing one child permanently into their new home. Due to the uncertainty and longer wait times for public adoption, many couples opt for private adoption. Whichever route you choose to take, you'll want an experienced adoption attorney on your side to walk you through each step of the process.
Types of Private Adoption
Private adoptions are by far more popular than public adoptions, and it's no wonder considering how many different types of private adoption there are. An experienced private adoption lawyer can help you gain a better understanding of the different types of private adoption available to you.
Kinship
If you are looking to adopt a relative or child of a close friend, a kinship adoption might be right for you. Although kinship adoptions are mainly available to relatives of the child, courts will at times consider close friends of the family as well. Kinship adoptions are typically the first option given to children who are unable to live with biological parents for any number of reasons. Home studies are not required for kinship adoptions.
Stepparent
Trying to start a new family with your new spouse after a divorce can be challenging enough, but having children in the picture can complicate matters even more. If you are looking to legally adopt your stepchild, or if your spouse is looking to adopt your child as their stepchild, make sure you have an experienced and sympathetic adoption attorney on your side to make the process easier for you.
Second Parent
Second parent adoptions are used for same sex couples who wish to adopt a child, whether or not the child is a biological child of the couple.
Private Agency
Couples may wish to work with a private adoption agency to find a child to adopt. Typically, in these cases, the adoption agency will do the bulk of the work relating to the adoption, such as arranging home studies. However, it is still a good idea to have an adoption attorney by your side to help with terminating the birth parents' parental rights, finalizing the adoption, and obtaining a birth certificate for your child.
This is by no means a conclusive list of the options available to you in a private adoption. If you are considering private adoption, contact the experienced adoption attorneys at Barbara Flum Stein & Associates to learn how you can begin your process and have someone holding your hand throughout each step of the process. Contact us online or at 610-565-6100 today to schedule your free consultation.
Resource:
adoptuskids.org/adoption-and-foster-care/how-to-adopt-and-foster/state-information/pennsylvania