Common Questions About Divorce Disputes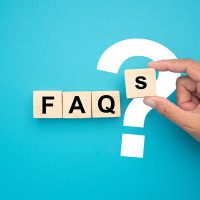 Not all divorce cases in Media are contested. Couples can obtain an uncontested divorce by agreeing on all the terms of the case, including property division, alimony, child custody, and more. Uncontested divorces are quicker and easier to obtain, but they are not always possible. If you are getting a contested divorce that involves disputes, you will also have many questions. Below, our Media divorce lawyer outlines some of the most common questions asked, and the answers to them.
Should You File for Divorce First?
Legally speaking, it does not matter whether you or your spouse file for divorce first. Judges do not favor individuals in divorce cases simply because they filed first, and it does not mean you will be the first to be heard in family court. However, there are some benefits to filing first. Being the first to file provides you with more time to prepare, collect important evidence and documents, and start separating your life from your spouse's, particularly financially.
Do Both Parties Have to Agree to the Divorce?
Spouses do not have to agree to the divorce in Pennsylvania, but whether or not they do will impact the amount of time they have to wait for their case to be finalized. Couples who obtain a mutual consent divorce must sign an affidavit consenting to end the marriage. The waiting period is only 90 days in mutual consent divorces.
If one side does not agree to the divorce, individuals can still file on the grounds of an irretrievable breakdown without the consent of their spouse. In these cases, though, the waiting period is extended to one year, during which the parties must live separate and apart from each other.
Can My Spouse Ask for Alimony?
Many people fear that during divorce proceedings, their spouse will ask for alimony. Whether or not a judge grants the request will depend on many factors, including the earning capacity of each party and whether either spouse sacrificed their career or education to help their spouse pursue theirs. There are also many different types of alimony in Pennsylvania, and some people are ordered to pay it even before the divorce is final.
Should I Stay in the Marital Home?
The answer to this depends, as it is very case-specific. If you wish to keep the family home once the divorce is final, it is often in your best interests to remain in the marital home. Even if your spouse also remains in the home, you can continue to live separately and apart as long as you do not live as you are still married and you each have separate bedrooms.
Staying in the home does not guarantee that you will be able to keep the home post-divorce, but it does show that you still have an interest in it. If you do move out of the home, continue paying for the mortgage, upkeep, and property taxes, as this can strengthen the argument that you did not forfeit your interest in the home.
Our Divorce Lawyer in Media Can Answer Your Questions
Contested divorce cases are some of the most difficult, and you will have many questions along the way. At Barbara Flum Stein & Associates, our Media divorce lawyer can answer all of them so you can make informed decisions that will give you the best chance of a positive outcome. Call us now at 610-565-6100 or contact us online to schedule a consultation.
Sources:
legis.state.pa.us/cfdocs/legis/LI/consCheck.cfm?txtType=HTM&ttl=23&div=0&chpt=33&sctn=1&subsctn=0
legis.state.pa.us/WU01/LI/LI/CT/HTM/23/00.037.001.000..HTM