Co-Parenting During the Holidays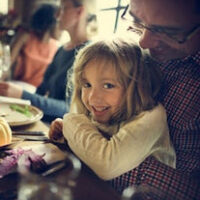 With the arrival of autumn, the holiday season in the U.S. is about to start. Going through the holidays while divorced will certainly be a shock to many parents, but it is one that they can plan for. When divorced couples have children, it is vital that they co-parent effective year-round, and this includes the holidays.
At Barbara Flum Stein & Associates, we have worked with countless men and women on their divorces. Below, our Media divorce lawyers identify the best tips for making the holiday season go as well as possible.
Plan Ahead
Being a good co-parent means being organized. You should have a parenting plan in place that will identify who the children will be with on Thanksgiving, Christmas, or other holidays. If you don't have the kids, you will need to decide how to spend your day. And if you do have the kids on the holiday, you need to decide how you will spend the day.
Start now. It is much harder to "wing it" after you have been divorced. For example, you might want the children to see grandparents and aunts and uncles, so you plan to haul them around to 3 or 4 different houses. You need to make sure you are back in time to hand off custody.
Put the Children First
Focusing on the children can often make it easier to forget about negative feelings you have for your former spouse. This way, you can maintain a more positive attitude for your family, which will also allow you to enjoy the holidays more.
Focus on the children. This means asking them what they want to do. If they don't want to spend Christmas visiting grandma and distant aunts and uncles, reconsider whether being on the road all holidays is really the best choice. Chances are, their other parent will also be carting them around. Instead, you could meet up with family at other points in the year.
Be Realistic
Divorce Magazine has a great tip: have a realistic outlook as to what your holidays will be like. If your holidays weren't Hallmark Channel movies when you were married, they are unlikely to be that now that you are divorced. Holidays can sometimes be messy, and you need to get comfortable with that fact.
Instead, focus on the things you are grateful for—good health, a chance to have time off from work, etc. Ask your children what they are grateful for as well.
Coordinate Gifts—Or Not
If you don't want your children to receive the same thing from each parent, ask your ex what he or she is getting the kids and plan your own gifts around that. You should start early and not wait until the crunch right before the holidays.
You can also make a conscious decision not to get upset if you buy a duplicate gift. Remember, all gifts can be returned if you held onto the receipt. If your children are disappointed because Dad already bought them something, remind them that you can return the gift and they can pick something else out.
Barbara Flum Stein & Associates Wishes the Community a Happy Holiday Season
If you have a family law dispute, please contact us. One of our Delaware County attorneys will be happy to meet with you for an initial consultation.
https://www.bfsteinlaw.com/divorce-domestic-violence-key-considerations/