Child Support FAQs For Pennsylvania Residents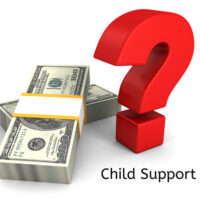 In American culture today, the conversation around child support can sometimes carry a negative connotation, as if some grave travesty or disservice on the part of one or both parents was the cause of the divorce and ultimately the need for child support arrangements.  However, that is not always the case.
There are certainly a number of situations in which the divorce is amicable between both parents, and the process of arranging for child support is relatively straightforward.  That being said, even these amicable cases can get tricky, based on factors such as the financial situation of each parent and what is ultimately in the best interest of the child.
When doubt or confusion arise during the process of navigating divorce and child support procedures according to Pennsylvania law, contacting an experienced divorce attorney is highly recommended, as they can answer questions and provide targeted guidance on your case.
The Pennsylvania Department of Human Services has drafted resources and guides for parents in the state who are going through a divorce.  For those parents just embarking on the process, this article may be considered a primer for spouses in Pennsylvania by attempting to answer some frequently asked questions about child support in their state.
What is Child Support? 
After a divorce, one parent sometimes gets allocated more time and responsibilities as they relate to childcare.  This results in the parent with more childcare time (called the "custodial parent") receiving payments from the parent with less child time (i.e. the "non-custodial parent").  The amount and structure of payments can be impacted by many factors, including the overall financial situation of each parent and the child's quality of life before the divorce.
Do I Need a Divorce Attorney? 
In situations where both parents have relatively equal incomes, legal representation may not be needed.  However, in cases in which one parent has a significantly higher income, or unreported income, it may be wise to consult with a divorce attorney in your area.
Where Do I File for Child Support? 
When going through a divorce, parents must first file to declare an official date of separation.  This date will be well before a divorce is finalized, meaning that one or both parents may very well live in a different county by the time child support proceedings commence.
A support petition can be filed in the county where either the defendant lives, the defendant regularly works, or where you (the plaintiff) and the child live.
What Information Do I Need to File for Child Support? 
When filing for child support in Pennsylvania, the more of the following information you have readily available, the more straightforward your case will likely be:
Your name and address
Name and address of the defendant
Defendant's date of birth
Defendant's Social Security number
Birth certificate of the child
Social security number of the child
When To Contact a Professional 
If you or your soon-to-be ex-spouse find yourselves questioning aspects of the child support process, it is time to speak with a Media divorce attorney.  Don't hesitate to reach out to Barbara Flum Stein & Associates for a consultation on your case.
Source:
humanservices.state.pa.us/csws/csws/forms/Pub%20266%209-11.pdf