Can You Get a Quick Divorce in Pennsylvania?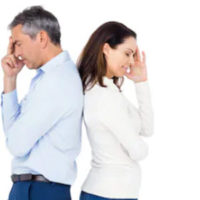 Many people want to get divorced quickly. Their reasons vary, though many hope to remarry very quickly as well, so they need a divorce to go through in a matter of days. Is Pennsylvania a state you should jaunt off in order to get a quick divorce?
Unfortunately, you can't make a pit stop into the state and head for the nearest courthouse to file a divorce petition. Instead, you must satisfy Pennsylvania's residency requirements before you can be divorced.
Contact a Media divorce lawyer at Barbara Flum Stein & Associates for help. If you want to divorce, you should follow the correct procedures.
Residency Requirement
In order to have a Pennsylvania court divorce you, one spouse must have lived in the state as a bona fide resident for at least 6 months immediately before filing for the divorce. You can find this requirement in 23 Pa. C.S.A. § 3104(b).
If you file for divorce on July 1, you must have been living in the state for the entire six months preceding it, i.e., since January 1st of that year. If you haven't lived in Pennsylvania for that length of time, then a judge will dismiss the divorce action. This means you will either have to return to your previous domicile state to file (if you can) or you will have to wait before you can get divorced.
Proving that you are a bona fide resident should not be difficult. Your own testimony is sufficient under the law. However, you can also use other evidence, especially if your spouse contests this issue. For example, you could use an apartment lease or an employment contract.
You also must file in the correct county. You can file your petition:
In the county where your spouse currently resides
In the county where you reside (for situations where your spouse is not in Pennsylvania)
In the county that is your matrimonial domicile, if this is different from where you currently reside
If you do not know where to file because you have been moving around the state, then reach out to an attorney for help identifying the correct venue.
Why Can't Pennsylvania Divorce a New Resident?
Courts need jurisdiction over the parties to a divorce, meaning it must have power over them. When you divorce, a judge might need to divide marital property, award spousal support, or determine parental rights and responsibilities. For the judge's orders to be binding, the court must have jurisdiction.
If neither spouse has a strong enough connection to the state of Pennsylvania, a court in our state is not in a position to dissolve a marriage or to even award an annulment.
Finding the Right Court to File for Divorce
Our state's residency requirement can erect hurdles to divorce for some people. You might only have moved to Pennsylvania but want to divorce. To better understand your options, please contact a Delaware County divorce attorney to review.
At Barbara Flum Stein & Associates, we have helped many husbands and wives finally end their marriages so they can move on with their lives. Contact us today to find out more.
Resource:
legis.state.pa.us/cfdocs/legis/LI/consCheck.cfm?txtType=HTM&ttl=23&div=0&chpt=31&sctn=4&subsctn=0
https://www.bfsteinlaw.com/preparing-financially-for-a-divorce/