Assets and Debts In A Divorce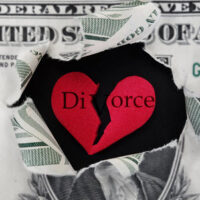 When thinking of marriage, one often conjures images of eternal love, ceremony, and vows of commitment to each other.  However, marriage also has a significant practical and financial benefit for couples in that it allows them to join finances, build wealth, and mitigate the risks of debt.  When a marriage turns to divorce, many spouses are left wondering how these assets and debts are allocated.
Pennsylvania law establishes that divorces in the state follow an equitable distribution system of asset and debt division.  This means that the courts will attempt to divide a couple's property as equally as possible.  This is opposed to states that follow a community property system wherein courts attempt a 50-50 split of assets.
A major benefit of the equitable distribution system is that courts consider the relative financial need of each spouse and attempt to divide property in a manner that equitably allows for each spouse to maintain a certain standard of living relative to their time in the marriage.
For couples in Pennsylvania who are looking to file for divorce, the distribution of assets and debts can be complicated to navigate without the help of an experienced divorce attorney. Readers can consider this article a primer on what Pennsylvania residents should know about assets and debts in a divorce.
Assessing Assets 
When it comes to divorce, not all assets are created equal.  Pennsylvania law defines two different types of assets: marital property and non-marital property.  The accurate assessment of every asset a couple owns will have major implications during divorce proceedings.
In general, marital property is subject to distribution in court whereas non-marital property is not.  Any assets and income acquired during the length of a marriage is typically considered to be marital property, regardless of whose name it is in.  In contrast, non-marital assets typically include things such as inheritances and gifts, property excluded by prenuptial agreement, and property acquired prior to the marriage.
Dealing with Debts 
Nobody likes to talk about debts, but in the scope of a divorce in Pennsylvania an accurate determination of all debt is critical.  A divorce attorney will typically advise spouses to make a detailed list of credit card balances, outstanding loans (including mortgages), promissory notes, and liens.
Debts taken on during a marriage are usually considered a joint marital obligation, although there are exceptions if a spouse can show that a specific debt is unreasonable to share jointly (e.g. gambling debt from one spouse).  In contrast, debts taken on prior to marriage as well as debts incurred after your official separation date are usually considered separate.
Getting Legal Insight 
It is clear that there are many similarities between the process of assessing assets and dealing with debts in a divorce.  However, the unique intricacies of each can make it challenging for spouses to understand the rules and, perhaps more importantly, the exceptions to those rules when considering both assets and debts.  This is why many couples decide to work with an experienced divorce attorney.
If you are considering divorce, the Media divorce lawyers at Barbara Flum Stein & Associates can help. Reach out to us today for a consultation.
Source:
legis.state.pa.us/WU01/LI/LI/CT/HTM/23/00.035..HTM